Nelson region and vine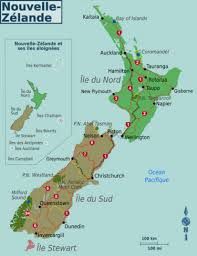 Nelson region and vine
Nelson region is in , just north of the South Island is two hours drive from Marlborough, This is a paradise for potters, painters, gourmets and wine lovers
It offers an impressive range of natural resources, many tourists destination.& little paradise, where you can enjoy fishing, boating, hiking, mountain biking, taste the wines of the region or simply relax with a lot of outdoor activities, and stunning beaches,
Do not forget to book your accommodation in advance. The climate is mild and ideal for wine production, accompanied by a regional food, which is good, quality craftsmanship. You will come back!
An important part of the economy of the area is devoted to agriculture and viticulture, are with sunshine, fertile plains and snowy mountain chains, all in a small wine region.
Nelson is one of the smallest wine regions of New Zealand, one day is enough to visit most of its cellars.
Soil structure is composed of silt and clay in the soil, sheltered from the rain by the mountains to the west.
Wine cellars are nice and offer the opportunity to taste the wines, and very cozy with a fresh local cuisine.
Known for wines from Chardonnay and Pinot Noir, the region has a great reputation for aromatic varieties - Riesling, Pinot Gris, Gewurztraminer and Sauvignon Blanc. Nelson wines are sold all over the world.
The vineyards of Nelson have focused on varieties adapted to climate, with Chardonnay, Sauvignon Blanc, Riesling, Viognier, Pinot Gris, Muscat, Gewürztraminer, and Pinot Black, Merlot, Cabernet Sauvignon, Syrah, Montepulciano, Malbec, representing most of the grapes grown and wines Traditional Method.
The grapes are grown in the Moutere Hills and Waimea Plains: production is low but the quality is impressive.
The Nelson region in summer, long known for crops and orchards, vines grown from the 1800s, it was German settlers, who are settled in 1895 in the Nelson region, but the 1970s, who seen, pioneers producers, founded the modern wine industry.
.
The Nelson region
The Nelson region is surrounded by mountains on three sides with Tasman Bay is the gateway to the Abel Tasman National Park, the Kahurangi National Park, Lakes Rotoiti and Rotoroa National Park Lakes Nelson door. It is a center for both ecotourism and adventure tourism, and has a great reputation among lovers of caving due to several important caves systems around Takaka Hill and Mounts Owen and Arthur, which hold the largest and deepest caves explored in the southern hemisphere.
Nelson has a temperate oceanic climate, with cold winters and hot summers. Rainfall is evenly distributed throughout the year and sunniest of all other region in New Zealand, the winters are stormy with gale-force winds and more frequent storms.
It is a region rich in natural resources with amounts of argillite, asbestos, chromite, coal, copper, crude oil, dolomite, dunite, gold, granite, ore iron, lead, limestone, marble, molybdenum, natural gas, nickel, steatite, variant tungsten, uranium, and zinc are present in the region