Brasil and the vine of South America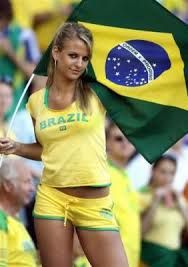 South America and the vine
The Andes , 500 km long dominates most of the vineyards in South America
Rocky heights protect from wind and rain, providing a warm valleys and dry climate, the water that melts glaciers to vineyards and mineral enriched
Night hot air down from the peaks, refreshing the vines by promoting the formation of flavors in the grapes.
The wines of South America can not deny their connection with the great French wines .
As in the rest of South America, the vine was introduced into South America by Herman Cortes and the Spanish Conquistadors
The Spanish played a great role in the history of wine in South America , Peru, Argentina, Chile, the Portuguese in Brazil and Uruguay for they Basques .
Brazil and Viticulture
Brazil is a little known wine country and it is rare to find Brazilian wines in France and Europe.
Brazilian vineyard was born with Don Martin Alfonso de Souza , an emissary of King Don Juan III of Portugal .
The Portuguese planted the first vines with the foundation of Catholic missions by the Jesuits, who had brought the Spanish vineyards, it began in 1626 in Rio Grande do Sul.
Thereafter the Brazilian wine industry received a boost when the tenants of the islands of Madeira and the Azores came to Brazil they settled in El Santos Baballero Bras Cubas, these vines came from the island of Madeira , they also planted vineyards north of Brazil and sold the wine to the Dutch.
European varieties to susceptible to disease, these European varieties Brazilian added in 1840 , planting Isabelle ( a cultivar of the species Vitis labrusca ) . This hybrid grew massively on the southern coast of Rio Grande and then the Brazilians chose the varieties of North Americas , as Alexander , Isabella , Catawba , Concord and Delaware ,
The arrival of the French , Germans , Italians, made ​​it possible to improve viticulture
The vines are planted on hills (up to 600 meters) , where conditions are sometimes reminiscent of wine culture in the mountainous regions . The floors are a substrate of basalt rock and limestone.
The three major wine regions , the Rio Grande del Sur, North East and Vale de Sao Francisco.
Much of the production is still consecrated as table grapes, the favorable climate of Brazil allows three harvests per year , half of which is for the production of wine.
The vines are nearly 50 000 hectares , or nearly twenty times less than in France . Brazilian wine capital is Bento Gonçalves, located about 400 km of Argentina and Uruguay . Wine ( the Muskatel the Miolo ) is developed in a very near the equator region , defying conventional geographical principles of viticulture
80% of Brazilian vines come from hybrid grapes used for wine and produce acceptable wines as very good, from varietals such as Merlot, Cabernet Franc , Cabernet Sauvignon , Gamay , Pinot Noir , Barbera Gewurztraminer but as tannat , Riesling , Chardonnay , Moscato , Semillon , Trebbiano and Sauvignon Blanc,
With a quality wine that is improving year on year and the arrival of large houses like Moët et Chandon, Mumm and other companies as Italy or Japon. the Brazilian viticulture began to take the importance in South America and in the world.