The Vinhos Verdes and vine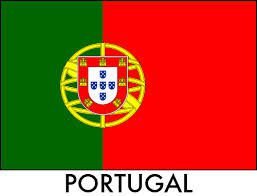 The Vinhos Verdes and vine

The wine region of Vinhos -verdes lies north west of Portugal , under the Spanish Galicia , north of Porto.

It extends from the Minho River to the Spanish border in the south and ends with the Douro River between the coast and the mountains of the east whose altitude is greater than one thousand meters to the west is the Atlantic Ocean .

This region seems to be made for growers .

Viticulture in this region dates back to Roman times, but it seems certain that the Celts were making wine there before they arrived .

Microclimate along with a granite floor covered with sand and humus, grape products of good quality. Topography of the region, meanwhile, is rather irregular . It is characterized by a system of compact valleys associated with the river system developing the waterfront to the hinterland .

There vine growth everywhere except in vineyards, roadsides , along the walls of farms , or garlands trellised , so high that sometimes it takes a ladder to harvest

The climate of the region is greatly influenced by its geographic features and rivers. Its main characteristic is the level of annual rainfall - on average 1500 mm and their uneven distribution throughout the year, with a concentration in winter and spring.

Throughout the year, the average high temperature and the low temperature is not too high , reflecting a temperate climate.
This appellation produces red wines , white wines and some rosé wines. Most of these wines should be drunk within a year or two years with the exception of wines produced from Alvarinho . Production area covers 160 km and represents 15% of the area of ​​Portuguese wine

The vinhos -verdes are derived, of Alvarinho , avesso , loureiro , perdenà and Trajadura for white and red wines
Red wines azal , boreaçal , brancelho , padeiro de Basto and pedral
White vinhos -verdes are in turn slightly sparkling , and drink well as an aperitif