Lombardy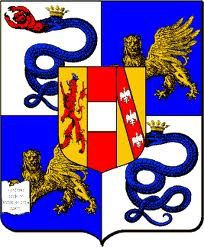 Lombardy
(Italian: Lombardia in Lombard: Lumbardia) is a Italie septentrionale region south of Switzerland, in the east of Piedmont, west and north of la Vénétie of Emilia-Romagna. The city of Milan is the capital.
The area is 23,857 km2 and has a population estimated at 10,004,434 inhabitants, making it the most populous region of Italy.
During and after the fall of the Roman Empire, Lombardy was ravaged by a series of tribal invasions. The last and most significant was that des Lombards or Longobardi, who came to 570. Their long reign gave to the region, which was the capital Pavia, its current name. The Frankish nobility, Bavarian and Lombard talked close relations for many centuries. After initial arguments, the relationship between the Lombards and the Latin speakers were improved. Finally, the language and culture of the Lombards were assimilated with the Latin culture, leaving traces in many names, the Civil Code, laws, et cetera. The end of Lombard rule came in 774, when the Frankish king Charlemagne conquered Pavia and annexed le royaume Italy (mainly northern and central Italy) to his empire. The former Lombard dukes and nobles were replaced by other vassals, prince-bishops or marquises Germanic. The eleventh century was an important economic development in the region, due to the development of trade and mostly agricultural conditions. Similar to other regions in Italy, this development led to a better understanding of the city, whose wealth allowed them climbing to defy the traditional feudal supreme power, represented by the Germanic emperors and their local legates. This process reached its zenith in the twelfth and thirteenth centuries, when different Lombard Leagues formed allied cities of Lombardy, usually led by Milan overcame the Hohenstaufen Emperor Frederick I at Legnano, and his little son Frederick II, at Parma.
Conquered in 1797 by Napoleon Bonaparte who turned in Cisalpine Republic, Lombardy (Lombardia) was made by the Congress of Vienna in Austria, which the association in the Veneto to form the Lombard-Venetian Kingdom.
In 1848, an uprising in favor Risorgimento managed to temporarily drive the Austrians from Milan. However, the very martial Marshal Radetzky, despite his 82 years, against-attacked. He crushed the forces of the Kingdom of Sardinia in the first Custozza and that of Novara and resettlement and Austria in northern Italy.
It was not until June 1859 that the Piedmontese strongly supported by the French managed to take over Austria at the battles of Magenta and Solferino. However on July 12, Napoleon III, made uneasy by the loss in his army, was quitting everything. At the armistice of Villa franca, he obtained the annexation of Lombardy to the Kingdom of Sardinia Victor Emmanuel II and Cavour in exchange for the Duchy of Savoy and the County of Nice to France and maintaining Austria Veneto.