The Northern Territory and the Vine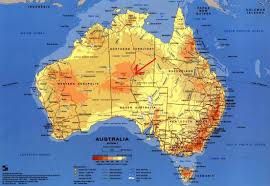 The Northern Territory and the Vine
Glowing deserts surrounding Uluru and Alice Springs to the tropical regions of Darwin and Kakadu National Park.
The Northern Territory is a remarkable beauty and easier access you might imagine.
Far North Australia. This land appears to have given birth to all the cliches: blue skies and deserts of sight in the Red Centre, incredible variety of wildlife and tropical flora, streams and untamed nature Top End And to top it off, a host of venomous animals.
It is in the central part of northern Australia which spans 1,349,129 km ², where viticulture is limited to a small vineyard in the Alice Springs region.
There prevails everywhere scorching heat, except in marshy areas infested with crocodiles. This state is limited in regard to the work of the vine
And this is located 11 km Hornsby, south of Heavitree Gap, east of the Stuart Highway, this is the first producer of central Australia.
Le Chateau Hornsby, the only producer in the state of Northern Territory, but John and Shirley Crayford have filled the void by establishing a vineyard on the Stuart Highway, 180 km north of Alice Springs.
They created a small plantation of syrah, cabernet ruby, Riesling and Chardonnay, but they specialize in wine mango. Conventional wines are made for them by Geoff Patritti McLaren Vale.
Denis Miranda and Hornsby came to Alice Springs in 1969 as pharmacists Alice Springs hospital and decided to settle here. They bought a pharmacy in Todd Street, and regardless of hectares of land on the site of the cave.
The idea came from developed an experimental cultivation of grapes with the intention of creating a cellar thereafter
The success of the attempt, shoots to buy more land for planting 6 acres of vines with the preparation of irrigation.
Four varieties were planted, Semillon, Riesling, Syrah and Cabernet. Share after an underground cellar equipped with the advice of an engineer was built.
The first vintage was produced in 1977 and 1978 vintage showed a marked improvement. Every year the quality of the wines is constant improvement and now the Chateau Hornsby product are pleasant dry white and red wines.
In 1979, a restaurant and tourist facilities have been established and visitors can now enjoy a barbecue lunch in the sun, enjoy some wine, and inspect the cave and its surroundings. A quality restaurant works the night.
Harvest time at Chateau Hornsby is still a real community effort. The grapes are picked at dawn by friends and their families beginning at 4 o'clock in the morning. Picking will stop after breakfast, because temperatures can soar above 30 degrees Celsius and unfavorable for grapes.
Chateau Hornsby is open for wine tasting and sales from 10:00 until 17:00. every day from March to December.
Vineyard in northern territory of Australia
D A Hornsby
Wineries & Vineyards - Alice Springs, NT
Petrick Rd, Alice Springs NT 0870
08 8955 5133
The Northern Territory
Although areas of extraordinary richness are accessible, the territory remains a hostile nature: the rivers are full of crocodiles and it can take weeks with no car passes in the desert. But there is also Darwin, the most casual of Australian cities and Alice Springs, modern border town in the middle of nowhere.
From deserts to tropics, the region is particularly pleasant during the dry season in winter. Wet is also synonymous with chills: the monsoon is accompanied by spectacular storms, cyclones sweep the coast and heavy rains isolate villages and sites.
The Arrival of the first imigrant, it's done thanks to the importation of camels Afghanistan, transporting men and goods for days, and were then used to refuel Alice Spring.
Construction of Railway in 1871, would not have been possible without the camels in the desert today, they allow tourists to make walking.