The Bairrada region in Portugal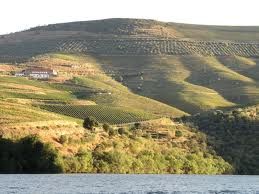 The Bairrada region in Portugal

Is located in the center - west of the country , not far from the coast, north of the city of Coimbra , south of Vineyard vinhos Verdes, it is bordered on the west by the Atlantic Ocean and to the east by dào terroir .

With strongly influenced by climate Atlantic Ocean

The Bairrada is rooted in the Portuguese word which means Barro Earth Clay , and it expresses the nature of the soil of this region.

It is a region designation of Portuguese origin, Bairrada wine terroir , which covers concelhos of Anadia Mealhada , Oliveira do Bairro and part of those of Agueda , Aveiro , Cantanhede , Coimbra and Vagos .

It makes very good wine, tannic and colorful, seductive wines, wines can be White, Red , Rosé and sparkling .

The white wines of this region are rare and account for only 10 % of production
They come from grapes , Arinto ( Pedernã ) , Bical , Cercial , Chardonnay, Fernão Pires (Maria Gomes ) , Rabo de Ovelha , Pinot Blanc , Sauvignon , Sercealinho and Verdelho .

80 % of production is red varieties for reds and rosés are Alfrocheiro , Baga, Camarate , Castelão , Jaen and Touriga Nacional .

White Bairrada is a rare wine that deserves to be tasted like wines that undergo a short period of maturation , this wine young and refined little also be kept few years .

Red Bairrada is a powerful wine with lots of character , while more than white bodied rosé is less powerful than the red