Portugal and Vine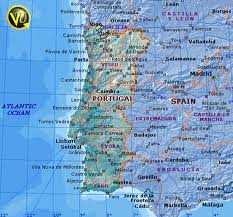 Portugal and Vine

Portugal

it is Along the Atlantic coast of the Iberian Peninsula .
Portugal is a country in Southern Europe , member of the European Union, this country , the most western continental Europe , it is bounded on the north and east by Spain and the south and west by the Atlantic Ocean . It also includes the Azores and Madeira , located in the northern hemisphere of the Atlantic Ocean.
The earliest traces of civilization found in Portugal date back to the Palaeolithic rock paintings and engravings caves Escoural (Alentejo ) of Mazouco ( Tras -os- Montes ) and above Vale de Coa , dated between 22,000 and 10,000 BC. BC The majority of these tracks are north of the Tagus and demonstrate the existence of hunter- gatherers. To 10000 BC. BC, the Iberians inhabit the interior of the peninsula. This area takes in history, the " Iberian

Portugal and Vine

Portugal has a generally temperate climate without extremes of temperature. Mild winters , warm but not scorching summer, the country is warmed by the Gulf Stream in the North Atlantic
The center of the country is hotter and drier in southern countries with a Mediterranean climate has many great wines that deserve to be discovered

Portuguese vineyards near the coast, such as the Lisbon and Colares are often exposed sandy
This is the sand that has preserved the vineyards of Colares phylloxera
The Minho Verte wine region is corrugated and dotted with beautiful forests , there is good ordinary red and white wines.

Further inland , north of Lisbon , the wines take on the character of a mountain landscape , such as the Douro Valley, Porto region is wild and wonderful , with arid shale or fight the vine

From the early twentieth century began to develop legislation, main regions defined , the Vinhos Verde , Douro Porto , CAD, Moscatel de Setubal, Colares, Bucelas and Carcavelos, other areas are Torres Vedras , Rbatejo , Top DouroLafoes , Lamego , Pinhel , Agueda , Bairrada and Lagoa
The various regions have a special seal that must appear on bottles
Everything Vintage Port is bottled in the city of Porto, but they are typically British homes which are the best ports

Varietals Portugal sonts : Alvarelhâo , Mourisco , Tinta Cao, Tinta Francisca , Sousào , Touriga National, Touriga Francesa, Vinho Verde ,
The most important red grapes are Vinhào Borracal , Espadeiro and Azal
For white ones are The Azal Blanco, and Dourado