Moselle Saar & Ruwer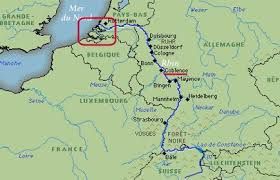 Moselle Saar & Ruwer

Around the Moselle and Saar , you will find ideal conditions for your holiday in a region whose wealth comes in wine , culture, history and activities.

Castles and palaces, picturesque towns , pretty villages of wineries and breathtaking views - the romantic Rhine has much to offer for your holiday. The area around the Rhine and Moselle is nestled in a landscape of forests and highlands Moselle and Saar, Nahe and the romantic Rhine and the Lorelei . Oceans vines seem to stretch to infinity and dominate the image of the Palatinate and Rheinhessen .

Moselle ( Musel in Luxembourg , Mosel in German) is a river in north -eastern France , Luxembourg and West Germany, left tributary of the Rhine.

The ancient name of Mosela or Mosella would consist of pre-Celtic Mosa and Latin diminutive - ella, meaning small and Meuse .

It rises in the Vosges Bussang there a fountain located at 731 meters above sea level (near the neck Bussang in the department of Vosges) is presented as an official source , but the river is formed of a combination of several some of which streams gush over 1000 meters on the slopes of Grand Drumont . Then flows into the Rhine at Koblenz in Germany. Its total length is 560 kilometers : 314 km in France , 39 making the border between Luxembourg and Germany, and 208 exclusively in Germany .

Moselle was known to the Romans under the name Flumen Musalla (on the Table Peutingeriana ) , the river will be sung by the poet Ausonius to 371 Depui 1815 Moselle forms the border between the Grand Duchy of Luxembourg and Prussia (Empire German in 1871 ) .
It is on the Moselle , the point of convergence border Franco -Luxembourg- German , that was signed in 1992, the Schengen Convention , implementing the free movement of goods and persons within the European Community.

Few wine regions are bordered by steep vineyards as the Moselle

This famous wine region extends along three rivers, the Saar, Ruwer and Mosel , Koblenz to Sarrebourg through Trier, the vines are platefuls on steep slopes overlooking the undulations of the Moselle

The hills consist mainly of shale minerals , which promotes the fine wine
The real Moselle wines are sensational by the wealth of their nose , the elegance of their character and high class

Moselle offer a wide range of stylish, sweet, fruity and pleasant with rich and highly flavored wines such as Riesling wine villages of Bernkastel , Piesport Wehlen , Brauneberg , Graach , and Erden Zeltingen
Besides Riesling, Müller -Thurgau and Elbing

Leiwen
There a number of vineyards were planted as hybrids , Ortega , Optima , oriented on early harvest varieties able with poor weather to give sélection de grains nobles