Württemberg and vineyards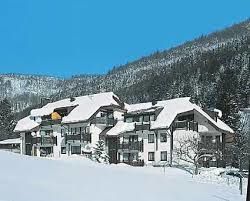 Württemberg and vineyards
Vineyard Württemberg occupies the hills overlooking the Neckar River and its tributaries
This region begins near Tubingen , continues to the state capital , Stuttgart, Heilbronn and Bad mergentheinm up .

The Wurtemberg is the first wine region in Germany for the production of red wine
The corresponding varieties cover just over 10,000 hectares, the preferred Wengerter ( winemaker Alb) as Vierteleschlotzer ( whistling viertel or drinkers Swabian is undoubtedly the Trollinger , the Vernatsch South Tyrol fertile variety that provides a light and pleasant to drink clear red wine.

Swabian prefer Trollinger when recent

Lemberger ( Blaufränkisch Austria ) is more demanding is a deeper red generous and silky. It is especially in the area Brackenhein he is the best . The main grape variety is Riesling Württemberg , this wine which covers only a quarter of all vines. It is mainly a shell of the Neckar valley in Stuttgart and in the valley a little more altitude Remstal , or he knows are peak
Half of the vineyards are planted with red grapes , the soil here consists of sedimentary layers of limestone formations shelly marl and loess , unfortunately the great wines produced in this region almost never leave their area production

Very fruity reds are from Müllerebe of Pinot Noir , Portugieser and Lembergertandis that white -bodied , powerful and often slightly rustic appeal Riesling , Müller -Thurgau , Kerner,and Sylvaner
Württemberg
Wurtemberg (German Württemberg) is a former state of East Germany. During most of its existence , the capital was in Stuttgart, but was also placed for short periods in Ludwigsburg and Urach . The name of the dynasty and the state is at the origin of a steep hill near Stuttgart- Untertürkheim .

Originally built in the duchy of Swabia, after a lordship until the twelfth century, was erected in Württemberg County in 1135 In 1495 , he was elevated to the rank of a duchy by Emperor Maximilian I, Holy Roman Empire , then kingdom of Württemberg after the dissolution of the Holy Roman Empire in 1806 , the Recess Empire during the reign of Frederick I. . First ally - quasi topic - Napoleon (who had expanded its territory in 1809 ), the new kingdom rallied to the coalition in 1813 , and fought against Prussia in 1866. Finally, the First World War was due to the monarchy : King William II of Württemberg abdicated and a republican form of state was established : the popular Free State of Wurtemberg
In 1952, he returned to his unit during the creation of the state of Baden- Württemberg, born from the merger of these two Länder with a third : Baden .