Bavaria and Franconia ( Franken )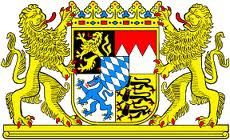 Bavaria and Franconia ( Franken )

the Bavarian Alps in all their glory
Hiking trails of this beautiful region . The diversity of hiking is suitable for walkers of intermediate and advanced .
The Bavarian Alps are divided into four separate beds , Allgau , the Wetterstein and the Karwendel and Berchtesgaden . These areas are a paradise for lovers of skiing, walking, cycling , climbing and so on ... The highlight of this mountain is the Zugspitze with the 2962 meter high, which is in the Wetterstein Mountains near the town of Garmisch -Partenkirchen.

The mountains of the Bavarian Alps
is one of the four natural regions of Bavaria. It is made of limestone from the Jurassic era. It is located south - east of Germany , between the town of Lindau (west) and the town of Berchtesgaden in the east. So this mountain joined the country of Austria on the south slope
Land of contrasts , combining Bavaria Munich area , led by a remarkable urban dynamism , and deeply rural guardians of Germanic traditions. Only a certain historical permanence reflects the unity of the state , very different elsewhere.
Bavaria has no physical unit . It is in a mountainous setting : the Bavarian limestone Alps in the south, the Hercynian massifs Böhmerwald and Franconian west and north. Between the Danube and Main oriented northwest lie the foundations of a common to all South Germany , the Swabian-Franconian basin sedimentary basin limestone plateaus Fränkische Alb ( Franconian Jura ) this accidentent area, height between Nuremberg and Bamberg Wörnitz . South of the Danube .

The territory of Germany closes the south by a narrow Alpine edge overlooking the Bavarian plateau. It is formed by the fallout from the outer arc sedimentary Alps. This mountain front stretches about 240 km , with a thickness that rarely reaches forty kilometers . He lives in close symbiosis with the foreland molasse and outwash , Upper Bavaria, built by Alpine erosion and raised in tilted by tectonic movements that have given rise to the chain plane.

viticulture

Every year on the third weekend in June , held a magnificent wine festival. In August , for a whole day in the vineyards of Ergersheim the event Ergersheimer Weinberge erleben und genießen ( " live and enjoy the vineyards Ergersheim " ) invites you to discover the rich and varied nature around Ergersheim and enjoy it thirst-quenching wines Ergersheimer Altenberg .

Ergersheim wine is a place on the 'Route flanges " ( Bocksbeutelstraße ) Middle Franconia on Ergersheimer Altenberg spread over an area of ​​approximately 15 ha of the following varieties: . Muller- Thurgau, Sylvaner , Bacchus, Blauer Silvaner , Rieslaner Ortega and white and Domina grapes , Pinot Noir ( pinot noir ) , Pinot Noir early ( Frühburgunder ) Dornfelder and Cabernet Dorsa in black grapes .

Franconia ( Franken )
True lovers of Sylvaner hand only drink it
In the past, growers and traders Würzburg did not take the purity of very ausérieux wine
The best wines come from the Main Sylvaner the hardier varieties of German
Franconian vineyards are planted on the hills overlooking the part of the hand through Würzburg and Aschaffenburg

A beautiful landscape that stretches along the peaceful river Schweinfurt to beyond Würzburger Stein, which Goethe was so fond yet unwilling to pay

A Würzburg city is a veritable monument alone behind the station on the edge of the city , lies the legendary Steinberg over four kilometers , mainly planted with Riesling

The soil consists mainly of loess and chalky sandstone rocks for centuries , Franconia owes its fame has two wines: steinwein Würzburg whose popularity is such that all the wines of the region are non- stein and Bocksbeutel to the green bottles shaped flange
The Franconian wines are almost all from Müller -Thurgau and Sylvaner , which produce very dry and strong wines with good acidity and well structured