Arizona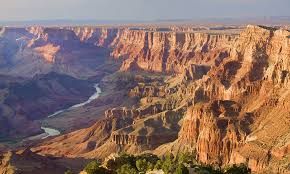 Arizona
West American State, with an area of 295,254 km2, it is the sixth US state by land area, and with a population of 6,392,017 inhabitants.
Its Capital, and largest city is Phoenix.
It is Bordered by California, Nevada, Utah, New Mexico and the Mexican states of Baja California and Sonora,in southern Arizona, is one of the four states of Fours-Corners. It is also part of the Sun Belt, that has a high population growth due to the heliotropism. Located in the southern Rocky Mountains.
Arizona is a state Mountains Crossed by Colorado River, the state has spectacular geological formations, such as the Grand Canyon, Meteor Crater and Monument Valley.
Arizona is a rugged region, more than half of the area consists of mountains and plateaus; whose formation dates back to prehistoric volcanism.
Much of the state consists of desert landscapes, become very touristy with its three national parks, the Grand Canyon, Saguaro and Petrified Forest and the major tourist attractions with Sunset Crater Volcano, Rainbow Bridge, and Montezuma Castle.
Known for its rich desert and landscapes with xeric plants, such as cactus, with its climate very hot summers, and mild winters.
Arizona is also composed of the Colorado Plateau and its pine forests in the north-central portion of the state.
First inhabitants of the region, are native Americans. In some cultures have become extinct and left the archaeological remains such as Sinagua in the Sedona area.
It is divided into fifteen counties, with nearly a quarter of its territory, which consists of twenty-one regions of the natives American. As the Navajo Nation, with an area of 62 409k², and the most populous, Native Americans Nations with 166,000 natives, as well as other peoples like the Apaches Nation.
noted
Arizona established after a popular initiative referendum in the 2000s, a minimum medical coverage measurement for the poor.