Mendocino Wine Region of California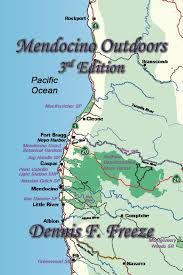 Mendocino Wine Region of California
Mendocino County is a county located on the north coast of San Francisco Bay, with in east Central Valley, in south Sonoma County, in southeast Lake County, and in the north of Trinity and Humboldt counties . It is also one of the most active seismic regions.
The county name, derives from Cape Mendocino, which is the Point Farther west of the California coast, located in Humboldt County in the north, who was probably named in honor of Antonio de Mendoza, Viceroy of New Spain, 1535-1542.
The county is famous for its coastline along the Pacific Ocean, with the Redwood forests, and the production of wines and beers,
The citizens of Mendocino County by promoting agriculture won the public confidence in the markets through the inspection program, and environment protection by regulating and reducing pesticide use.
Mendocino Wine Country.
The hospitality is genuine, and the quiet pace of life. Come discovered the small towns, winding country roads and tasting their wines.
Farmers, growers and local artists are free thinkers who appreciate this land, with independent living. These winemakers created, pure and balanced wines from grapes grown on virgin land grapes, wines that respect individuality of the 10 designations of Mendocino County.
The name Mendocino County, Anderson Valley, Yorkville Highlands, McDowell, Potter Valley, Redwood Valley, Cole Ranch, county Covelo, Dos Rios, Mendocino Ridge, Pine Mountain - Cloverdale Peak, Ukiah Valley, Sanel Valley
If you spend enough time in this part of California, it does not take long to realize that you barely brushed the surface of what makes Mendocino, there was so much more than just the eye perceive, and you'd be hard pressed to uncover all the hidden treasures. With the landscapes of each valley, the tops of each peak, and the roads of the hinterland.
Without forgetting visit the cellars of winemakers in this beautiful region of Mendocino made for all, wine lovers.
Chefs and innkeepers offer abundances in samples of local handicrafts: the master brewers and winemakers and income of farmers. You'll find picturesque cellars family farms with a world class. This county is off the beaten path of the Northern California region, that is just 2 hours from the Golden Gate Bridge.
The region produces more than forty grapes varieties, with a comprehensive support program, which facilitates producers operations throughout the region.
Parmit wines produced here, we have found them: Cabernet Sauvignon, Pinot Noir, Red, Sangiovese, Zinfandel, Petite Syrah, Carignan, Syrah, Merlot, Meritage, Cabernet Franc, Grenache, Tannat, Pinotage, Petit Verdot, Malbec, Dolcetto, Tempranillo, Red-Gamay, Carmenere, Red-Barbera, and blend wine and Ports for red wines.
For white wines we have found they: Chardonnay, Pinot Grigio, Muscat, Sauvignon Blanc, Viognier, Roussanne, Riesling, Moscato, Gewürztraminer, Zinfandel, Rose, Semillon, Pinot Meunier, Chenin Blanc, Tocai Friulano, Pinot Gris, Muscat Canelli , Colombard, Orange Muscat, Pinot Blanc, and Sparkling-White wine (traditional method)
The annual harvest festival takes place in November, there he has a better way to commemorate the completion of harvest, with laughter, food and wines.
In this rugged country, mostly calm; houses with wineries, artists, activists, revolutionaries, writers, musicians, artisans. Who Have, Purchased a secondary residences. Getting many are installed using computers and networks, they are become teleworkers, creating programs and making the Mendocino American champion of the Grey Matter.
Expect also some laughs and good times. With wild characters that distinctive wines