Viticulture in South Dakota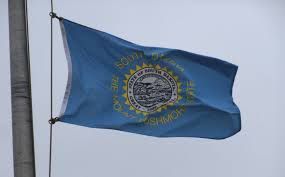 Viticulture in South Dakota
http://the-fifth-path.over-blog.com/
South Dakota is a state in North America, located in the western Midwest and plains bordered to the west by Wyoming and Montana, to the north by North Dakota to the east by Minnesota and Iowa and south by Nebraska
with its capital Pierre city and the largest city Sioux Falls, with about 154 000 inhabitants
In despite an continental climate cold and dry, its benefits to some 19 vineyards for almost an hundred references.
Among which were found varietals: Pinot Noir, Cabernet Sauvignon, Chardonnay, Edelweiss, blush, Frontenac Gris, Frontenac Rosé, Frontenac-Red, LaCrosse, Landot-Black, Merlot, Niagara-White, Riesling, St. Croix, St. Pepin , Sauvignon Blanc, Valiant-Red, White Zinfandel.
As well as white assembly Wines and Red wine, Meritage wine and bay wine like: Cranberry-Wine, Wine-Blackberry, Apple Wine, Eldelberry-Wine, Honey-Wine, Wine-Peach, Pear-Wine, Plum -Wine, Raspberry-Wine, Sherry-Wine, Strawberry-Wine and fortified wine.
Wine Country, South Dakota produces wine from many fruits which gives a production of dry wine and sweet wines. Most dry wines are from grape varietals while sweet wines are from fruit wines.
Its 19 wineries, annually produce more than 300,000 bottles of wine.
Its ground with the Dissected Till Plains is a set of hills and fertile lands that cover much part of Iowa, Nebraska and also extend in the southeast of South Dakota.
A large party is covered with Great Plains, however we found to the west of Missouri River a more arid and rugged landscape,plains, ravines and hills with steep sides and flat tops.
It is crossed from north to south by the Missouri River, largest tributary of Mississippi River and is the main river which allowed the creation of fourth artificial reservoir in the United States with Oah lakes.
its continental climate. Is cold and dry and summers that are hot and semi-humid, with some short periods temperatures can exceed 38 ° C. The nights are cooler (15 ° C average) and annual rainfall ranging between North-West and South East.
Held throughout the year wine merchants and wine growers invite you to their vineyards and wineries visited accompanied by a tasting of their wines.
From Rapid City head towards the south or on this wine route you can admired the scenery typical of the region as Canyon Creek, Rapid covered by pines toward Sheridan Lake. Also you can visit Mount Rushmore National Memorial and Crazy Horse Memorial.
At the heart of this escapade let you taste local food accompanied by wines merlot or other one, on the road further south you well discovery they black mountains is a sight not to be missed with natural beauty and unique landscapes without forgotten the must Waterfalls with Bridal Veil Falls and Roughlock along the road that ends in Cheyenne city.
Without forget the sparkling wine (champagne of Dakota). The first House of Sparkling wine in South Dakota (champagne house), which is ready to welcome you for a tasting and tour of the new sparkling wine creations ,using traditional Champagne method.
The vineyard has an outdoor terrace overlooking the vineyards, surrounded by the majestic ponderosa pines with views of the Black Hills (Montages Noir).