The vineyards of Mississippi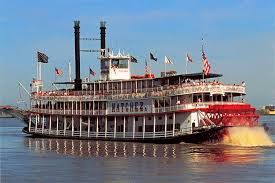 The vineyards of Mississippi
Located in the southern United States, on the Gulf of Mexico, the Mississippi is a flat land, except for some hilly areas, there is a region of low alluvial and wetlands. Only in the North East it exceeds 250 m, bordering the Gulf of Mexico, its coast is flat and sandy
The name "Mississippi" is derived from two words in the language of Chippewa Natives "mici" (large) and zibi (river). Mississippi "Father of Waters"
State of the southern United States. It is bordered to the North-West by Louisiana and Arkansas to the north by Tennessee, on the east by Alabama and south by the Gulf of Mexico and the Pearl River, which forms part of the border Mississippi and Louisiana, other rivers are: the Mississippi River. and its tributaries: Big Black River The Yazoo River The Pascagoula River The Tombigbee River, a tributary of the Mobile River.
Poor and agricultural states, Mississippi operates many natural resources such as corn, sugar cane, soybeans and wheat, and also the third producer of cotton in the United States and some large deposits of oil.
The climate is humid & subtropical; but frequent cold spells may drop the thermometer below zero. Only in winter with a heavy rain season from December to March
Despite this and a Mississippi climate, that little be extremely hot and humid, we find some vineyards, which are the numbers from six to nearly 50 references.
Among which were found varietals: Muscadine, Gewürztraminer, Cabernet Sauvignon, Barbera Red, Chardonnay, Chianti Red Edelzwicker, Malbec, Merlot, Muscat, Pinot Blanc, Pinot Grigio, Pinot Gris, Pinot Noir, Syrah, Zinfandel Rosé-and wine Rosé with some Traditional Method
Crossing the Mississippi state , visitors will borrow the famous Route du Blues, birth place of American music, from blues to rock 'n roll with the lords of the music as Robert Johnson.
For the visitor, a cruise on the Mississippi makes a dive to the depths of the Old South, back when cotton was king. A browsing the "great river" revitalized again by the paddle boats, and vehicle embodies the soul of the country that has changed little since the Civil War,
watering, riverbanks and sleepy countryside dotted with small towns and villages which wake during pilgrimages or festivals. Or find countless historic buildings, museums, drugstores and murals around their square planted with oaks and dominated by the venerable courthouse, flanked by the Confederate Monument.
Throughout the state, the famous colonial houses with white porticos, echo the cotton fields that reflect the colonial past. If your are visiting some equivalent to dive back into history.
Not to mention the unique southern cooking. Which offers the opportunity to taste the specialty of the state, "fried catfish", but also to many dishes made in the luggage of Mexican migrants, or "Hushpuppies" family donut, or delicious "mud cakes", small chocolate fondants. The kitchen is part of the story for Mississippi people and every festival is the opportunity to taste traditional dishes.