Viticulture in the state of Washington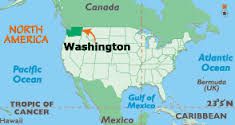 Viticulture in the state of Washington
Washington State
Washington State is located in the extreme northwest of the United States, bordered on the north by the Canadian province of British Columbia, to the east by Idaho, to the south by Oregon and to the west by the Pacific Ocean.
Wine Region, Washington State produces wine from many fruits which gives a production of dry and sweet wines. Most dry wines are from grape varietals.
It benefits also of some many vineyards, with 422 vineyards for nearly 3000 references.
Among which were found the grapes: Aglianico Albariño Barbera-Red, blush, Brianna, Cabernet Franc, Cabernet Franc Rosé, Cabernet Sauvignon, Cabernet, Carmenere, Chardonnay, Chenin Blanc, Cinsault, Claret, Dolcetto, Edelweiss, Gamay- Red, Gewürztraminer, Grenache, Grenache-Rose, LaCrescent, LaCrosse, Lemberger, Leon Millot, Madeleine Angevine, Malbec, Marshal Foch, Marsanne, Merlot, Monastrell, Moscato, Mourvèdre Mourvèdre-Rose, Müller-Thurgau, Muscat, Muscat Canelli , Muskat-Ottonel, Nebbiolo-Red, Petit Verdot, Petite Syrah, Pinot Blanc, Pinot Grigio, Pinot Gris, Pinot Noir, Pinot Noir Rose, Pinotage, Primitivo-Red, Riesling, Rioja-Red, Roussanne, Sangiovese-Red, Cabernet Blanc, Semillon, Syrah, Tempranillo, Tinto-Red, Viognier, Zinfandel,
As well as wines from traditional method, blends Red and white Wine, Meritage, fortified wines such as Porto and wines from fruits and berries such as: Apple-Wine, Wine-Blackberry, Blueberry-Wine, Cider, Cranberry-Wine, Wine Plum, Raspberry-Wine, Sherry-Wine, Strawberry-Wine.
It was only in the mid 20th century that the winemakers and farmers having learned cultivation techniques to allow the grapes to this develop in eastern Washington state, but it is only in the 70's that the modern wine industry began with later onset of the first wine regions in years of 1980.
You will discover two distinct regions of East region of Washington where most wine grapes are grown and western temperate region where conditions are more conducive to the growth of vine
With now 11 distinct wine roads: Yakima Valley, Columbia Valley, Walla Walla Valley, Puget Sound, Red Mountain Valley, Columbia Gorge, Horse Heaven Hills, Wahluke Slope, Rattlesnake Hills, Snipes Mountain, Lake Chelan and Yakima Valley.
The soils of vineyards are varied but overall they are formed of sand, silt and soil the result of the Ice Age These soils drain well and are conducive to the growth of deep roots - important for the vine, these soils also stop phylloxera allowing the species to be planted vinifiera on their own rootstock.
In each Northwest Region tour guides will help you to find your way through hills and vineyards or wine shops , wine bars and wineries will help you during your stay.
Coming visit the wine routes of Washington region whether for a weekend getaway or a week you will not forget this trip through the vineyards.
Have no restraint to ask questions. Winemakers will always be happy to tell you about their wines. No question is bothering and learning, listening always adds much to the experience of vine grapes. You will definitely find a wine that you like in particular that you can enjoy and sharing your experience with friends when you return home after your stay.
The aim of these wine tasting is to become familiar with the style of a wine or another
Whether you are a familiar wine route of the Washington wine or a tourist or seasoned Always tighten delighted by your visit. This route of the Northwest US wine worth seeing
Finally, take the time to explore this region there are beautiful landscapes and the cascades chain that runs through the state is an ideal place for outdoor enthusiasts without forgetting the local cuisine.