Viticulture in Oklahoma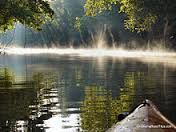 Viticulture in Oklahoma
Oklahoma is a state in the South Central United States. It is surrounded to the north by Colorado and Kansas, on the east by Missouri and Arkansas, on the west by New Mexico and in south by Texas separated by the Red River.
Its population is estimated at 3,642,361 inhabitants and for an area of 177 847 km, with Oklahoma City for capital.
Are named is come from Choctaw Okla and humma, meaning "red people"
Oklahoma is also known by his nickname The Sooner State. Formed with the Oklahoma Territory and Natives Americans Territory.
Oklahoma belongs to the Great Plains with varying landscapes, meadow, medium mountains and forests to the east. Are climate is marked by violent phenomena such as tornadoes.
Oklahoma also has vineyards which are the numbers from 50 to nearly 300 references.
Among the grape varieties which have found:-Barbera Red, Blush, Cabernet Franc, Cabernet Sauvignon, Catawba, Cayuga-Red, Red-Chambourcin, Chardonel, Chardonnay, Chenin Blanc, Chianti-Red, Colombard, Concord-Red, Cynthiana- White, Gewürztraminer, Grenache, Malbec, Merlot, Mourvèdre, Muscadine-Red, Muscat Canelli, Muscat, Niagara-White, Norton, Petite Syrah, Petit Verdot, Pinot Grigio, Pinot Gris, Pinot Noir, Riesling, Sangiovese-Red, Sauvignon Blanc , Syrah, Tempranillo, Vidal Blanc, Vignoles, Viognier, Zinfandel, Zinfandel White.
As well as the traditional method wines, white wines and Red assemblies wines, Meritage, Bay wine and fruit Wine, like: Apple-Wine, Wine-Blackberry, Blueberry-Wine, Eldelberry-Wine, Raspberry-Wine, Strawberry-Wine.
With nearly 500 rivers of various sizes and 200 lakes: Oklahoma has the largest number of artificial reservoirs in countries, used to irrigate farmland.
Situated in a temperate zone, Its climate is continental and the area is experiencing strong annual temperature range from very hot to very cold.
Vineyards and wineries have sprung up everywhere in Oklahoma due to favorable climatic and soil conditions, which produce wonderful harvest especially in the region of Central Oklahoma, which is home to some popular wineries, and a great place to relax and enjoy a wine glass.
At the turn of the millennium, Oklahoma had only three caves Today, visitors can enjoy tours of vineyards on the trail of Oklahoma wine route, now composed of 50 wineries across the state. Wine trails are divided into small groups with beautiful wineries offering visitors some days wine tastings to satisfy every palate.
On the historic Route 66 in Stroud, you can discover within a picturesque wooden structure built in 1898 to serve as a church, a tasting room and a gift shop.
On this Route 66, regularly spaced wineries offer wine tastings with cheese platter served to bring out the wine flavor. Guided tours of vineyard installation and winemaking are also available by appointment.
Do not hesitate to bring your friends there to raise a glass accompanied by music, dance, and good food at the time of winemaking, vineyards and cellars organizing events throughout the year or you can to book for an event of your choice. With oklahomawinetrails.com, for more information on the Oklahoma vineyards.