Viticulture in Kansas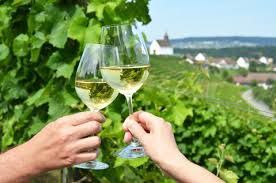 Viticulture in Kansas
Kansas is a state in the US Midwest. It is surrounded to the north by Nebraska, to the east by Missouri, to the south by Oklahoma and west by Colorado, located in equidistance between the Atlantic Ocean and the Pacific Ocean. With the US geographic center located in this State
Annexed by United States in 1803, after the Louisiana purchase to France, with later the first construction , Fort-Leavenworth, built in 1827 for migrants protection on way to California, Utah or Oregon along the different tracks that roamed the prairie in Kansas.
With for waterways, the Missouri River a short distance to the northeast of the state border.
Are soil is with mainly alluvial plains crossed by some Kansas rivers .
Are climate is continental because of its position at the US center every year exposed to heavy thunderstorms, with very hot summers and stormy view hot with an average temperatures of 35 ° C.
Are agricultural sector, it is no longer now the main source of income remains significant. With cattle for milk and meat, the main crops are wheat corn, sorghum, soybean, sunflower and hay.
Also with some vineyards that are the numbers of 26 for nearly 150 references
Among which were found varietals: Aurore-Wine, Baco-Boir, blush, Cabernet Franc, Cabernet Sauvignon, Catawba, Cayuga-Red, Chambourcin-Red, Chardonel, Chardonnay, Chianti-Red, Concord-Red, Cynthiana-White, Fredonia, Frontenac-Red, Merlot, Red-Muscadine, Muscat, Niagara-White, Norton, Pinot Gris, Pinot Black, Riesling, Saint Vincent, Sauvignon Blanc, Semillon, Seyval Blanc, Syrah, Traminette, Vidal Blanc, Vignoles, Villard White Zinfandel.
As well as the traditional method wines, white wines and red wines assemblies and Red Bay wines like Elderberry-Wine, as well as fortified wines such as Porto.
Wine Region, Kansas produces wine from fruits which gives a production of dry and sweet wines. Most dry wines are grape varietals while sweet wines are fruit wines.
Come and discover the wine route from Kansas, it was already there more than a century, with early German immigrants settled vast grape plantations in neighboring Missouri along the Missouri River, with vineyards established to Russell city in west and to Paola city in east .
A surprise awaits you with the fast resurrection of Kansas wine industry you are invited to visit some many wineries in the area with qualified winemakers who open their doors to the delight of wine lovers, events such as the feast of vintage or the pleasure of dining in one of many vineyards are offering off stress of everyday routine.
The Kansas wine industry formed in 1987 with aims to improve the quality of wines by providing resources and useful information on the location and the start of a future vineyard.
Promoting economic development of grape growing and winemaking in Kansas state .
The latitude and sunshine with the hot seasons, its soils from limestone laced and sand, can provide some favorable conditions for growing grapes if adapted varieties are planted in growing.