Tourism in Kansas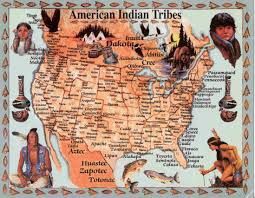 Tourism in Kansas
Tourism in Kansas
Kansas is a state in the US Midwest. It is surrounded to the north by Nebraska, to the east by Missouri, to the south by Oklahoma and west by Colorado, located in equidistance between the Atlantic Ocean and the Pacific Ocean. With the US geographic center located in this State
Annexed by United States in 1803, after the Louisiana purchase to France, with later the first construction , Fort-Leavenworth, built in 1827 for migrants protection on way to California, Utah or Oregon along the different tracks that roamed the prairie in Kansas.
With for waterways, the Missouri River a short distance to the northeast of the state border.
Are soil is with mainly alluvial plains crossed by some Kansas rivers .
Are climate is continental because of its position at the US center every year exposed to heavy thunderstorms, with very hot summers and stormy view hot with an average temperatures of 35 ° C.
Are agricultural sector, it is no longer now the main source of income remains significant. With cattle for milk and meat, the main crops are wheat corn, sorghum, soybean, sunflower and hay.
It's Nicknamed is "Sunflower State" or "State of wheat".
Its name comes from Siouan, Kansa meaning "People of the South Wind" and with the West conquers the region saw passing trade caravans from the Santa Fe Trail in 1821, before Oregon Trail.
Kansas is a real dive in the United States story, this rural state is full of literary monuments.
The wars with Native American gave him the name of bloody not of Kansas with the arrival of railway in east of Kansas, Topeka, the capital retains a rich history of American Natives from this region, or lovers Native American culture can come visit the Kansas Historic Museum with retrospectives on Native American lives and early explorers of the region. (heindiancenter.org)
Or with the cattle tracks coupled with conflict, would give the state's reputation and subsequently slavery and abolitionists violently clashed.
Today the state has remained Rural crossed by the legendary Route 66 in the southeast corner of the state or the old service stations windswept thought to make a fine backdrop of the world
In the West, you can discovery cattle towns, Chishom trail terminus from Texas through the hostile Native American territories, and future state of Oklahoma.
Or Old Abilene evokes the Wild Bill Hickok period.
Also you can discover Wichita city, with Old Cowtown Museum, a reconstruction of the city from 1870s Wichita-Sedgwick County Historical Museum a real success, without forgetting the Kansas Aviation Museum located in an art deco terminal, the city was also the stronghold of Wyatt Earp
With Kansas City located to the east of state is the memory of this rural state with an agriculture still present and symbolized by the Agricultural Hall of Fame and the National Center that reveals the evolution of techniques with a farm machinery collection unique in the world symbolized by eight grain silos at the city entrance.
But Kansas is also the natural wealth with Tallagras Prairie National Reserve and its kilometers of grassland that are saved an invitation to hiking on foot or on horseback.