Vineyards in Nebraska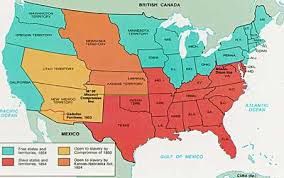 Vineyards in Nebraska
Nebraska is a state of the US center, located in the heart of the Great Plains region. It is surrounded by six states: Wyoming to the west, South Dakota to the north, Iowa to the east, Colorado to the in the south and Missouri to the southeast.
Its capital is Lincoln with for largest city Omaha with about 900,000 inhabitants.
Agricultural and rural, Nebraska is a relatively small population and composed essentially of vast prairies with landscapes treeless, crossed by the Missouri River.
In this western territory the foothills of the Rocky Mountains are a geological curiosity
Its climate experiencing strong temperature changes between hot summers and cold winters,
It is benefits also some vineyards to a number of 34, for nearly 194 references.
Among the grape varieties which have found: Aurora, Baco-Boir, Barbera-Red, blush, Brianna, Cabernet Franc, Cabernet Sauvignon, Red-Cayuga, Chambourcin-Red, White-Chancellor, Chardonel, Chardonnay, Chenin Blanc, Concord- Red, Cynthiana-White, DeChaunac, Dolcetto, Edelweiss, Frontenac Gris, Frontenac Rosé, Frontenac-Red, Gewürztraminer, LaCrescent, LaCrosse, Leon Millot, Malbec, Marshal Foch, Marshal Foch-Rosé, Merlot, Muscadine-Red, Norton , Pinot Gris, Pinot Noir, Riesling, St. Croix, St. Vincent, St. Pepin, Sangiovese-Red, Seyval Blanc, Syrah, Tempranillo, Traminette, Vignoles, Zinfandel.
As well as the traditional method wines, white and Red wines assemblies and Bay wines such as Blueberry-Wine, Raspberry-Wine, Rhubard-Wine, Strawberry-Wine.
Wine region, Nebraska produces wine from many fruits which gives a production of dry and sweet wines. Most dry wines are grape varietals while sweet wines are fruit wines.
The Nebraska wine industry seeks to promote the wines of the region by allowing winemakers to improve the quality of their products.
Anytime wine merchants and wine growers are ready to welcome you in their tasting rooms, offering their wines Nebraska accompanied by special events like tasting local cuisine or a live concert.
Whatever time you choose to come and visit the vineyards of Nebraska, you are almost sure to have a good time. Check the calendar to find the right time event to discover this region.
Wine lovers may find that the wines of Nebraska with their grape varieties which it differs from traditional vines, will discover a depth and a new complexity in your tasting if you close your eyes, you can feel a touch of sun on a breeze early morning meadow, more than wine you taste of Nebraska.
Coming and visit the Nebraska wine route, open your mind to Nebraska wines. Just because you may not be familiar with: Frontenac, Chambourcin, LaCrescent or other grapes varieties unknown to the public.
There is no reason not to give them their chance, far from your favorite wine, it will certainly be a discovery and the beginning of a sustainable and exciting relationships.
These vineyards have the care of a craft tradition of the vineyard and cellars with the warmth of family work.