Viticulture in Missouri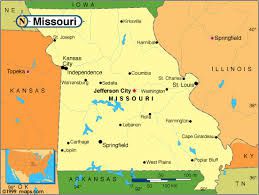 Viticulture in Missouri
Covering an area of ​​180,515 km2 for a population of 5,988,927 inhabitants. Missouri is a state of the US Midwest, bordered to the west by Kansas, to the north by Iowa, to the east by Illinois, to the south by Arkansas, in northwest by Nebraska to the southeast by Kentucky and Tennessee, and southwest by Oklahoma, with for capital, Jefferson City.
Originates name is from Missouri River. Which it is comes from Native Americans Missouri, speaking a language Siouane (ouemessourita ), meaning "those who have canoes ". With Illinois Confederation of who was first Native American to be encountered by Europeans in this region, hence the designation Illinoise rather than Missouri.
It benefits also some many vineyards that the numbers are 113 to nearly 600 references.
Among the grape varieties which have found Baco-Noir, Red-Barbera, Barolo Red, Blanc-de-Blanc , Blush, Brianna, Cabernet Franc, Cabernet Sauvignon, Carignan, Catawba, Cayuga-Red, Red-Chambourcin, Chardonel, Chardonnay, Claret, Concord-Red, Black Corot, Cynthiana-White, DeChaunac, Edelweiss, Grey Frontenac, Frontenac-Red, Gewürztraminer, Grenache, LaCrescent, LaCrosse, Leon Millot, Malbec, Marshal Foch, Marquette -Red, Merlot, Red-Muscadine, Muscat, Niagara-White, Norton, Petite Syrah, Pinot Grigio, Pinot Gris, Pinot Noir, Riesling, St. Croix, St. Vincent-Red Sangiovese, Sauvignon Blanc, Seyval Blanc, Syrah, Tempranillo , Traminette, Vidal Blanc, Vignoles, Viognier, Zinfandel, Zinfandel White.
As well as the traditional method wines, white wines and assemblies Red, Meritage wines and berries and fruits such as: Apple, Blackberry Wine-Wine, Wine-Blueberry, Cranberry-Wine, Honey-Wine, Peach-Wine, Plum Wine, Raspberry Wine-Sherry-Wine, Strawberry-Wine and fortified wines like port.
True wine region, Missouri produces wine from many fruits which gives a dry production and sweet wines. Most dry wines are grape varietals while sweet wines are fruit wines, Cynthiana and Norton are the most important the varieties grown.
Missouri wine industry began in the mid 19th century with German immigrants from Rhineland, who founded the Missouri wine industry, with subsequent Italian immigrants also came and installed.
Before the ban, Missouri was the state's second largest producer of wine in the United States and the first region recognized as a wine industry.
With the new amendment all wineries were forced to closure or abandonment that destroyed the wine industry, except at St. Stanislaus Seminary in Florissant, authorized to make sacramental wines
Originally some tribes of Natives American cultivate local varieties of grapes, later developed by German and Italian Americans.
Renaissance of wine industry state began in 1965 with the reopening of Stone Hill Winery in Hermann and Augusta on the north side of Missouri river. And other winemakers started to restore the vineyards and wineries along the Missouri River and across the state.
Missouri climate, it's with long hot summers, are thin and rocky soil along with a good sun exposure favors grape culture and help to create identifiable wines. The moderate average temperature used to install natural cellars for wine.
Thus wee finds vineyards on the north side of Missouri River, as on the south side of the river mainly in Gasconade County recognized from 1980.
An adventure in the land of Missouri wine is an ideal way to discover this region and taste a great wine away from all and time, hotel, restaurants and other area attractions welcome you with open arms.