Vineyard in North Carolina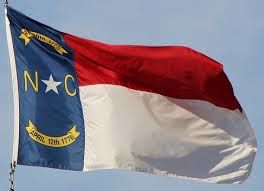 Vineyard in North Carolina
Colonized and occupied by Europeans in the 19th century
North Carolina is a southern state of United States. With its capital Raleigh, and Charlotte city as largest city. Bordering the Atlantic Ocean to the east, it is surrounded by South Carolina and Georgia to the south, with Tennessee and West Virginia to North.
He is one of the Thirteen Colonies that founded the United States after the Independence War.
Its name comes from the Latin Carolus (Charles), in honor of King Charles Ierd'Angleterre (who made the original land grant in 1629).
Its population is 9,535,483 inhabitants and area of ​​139,509 km2.
Largely rural, with Piedmont county, the Blue Ridge Mountains, the Appalachian chain, Cape Hatteras and the Outer Banks, it presents diverse landscapes without Forgot Mount Mitchell, the highest peak in the eastern United States.
It benefits also many vineyards that numbers are 100, with nearly 691 references.
Among which were found the grapes: Pinot Noir, Viognier, Riesling, Gewürztraminer, Pinot Gris, Gamay-Red, Muscat, Syrah, Cabernet Sauvignon, Chardonnay, Malbec, Merlot, Petit Verdot, Cabernet Franc, Red-Chianti, Pinot Grigio, Sangiovese-Red, Vidal Blanc, Sauvignon Blanc, Zinfandel, Petite Syrah, Zinfandel White, Red-Barbera, Chenin Blanc, Marechal Foch, Lemberger, Tempranillo, Nebbiolo-Red, Merlot-Rosé, Mourvèdre, Chardonel, Chambourcin-Red, Seyval Blanc, Traminette, Norton, Montepulciano, Merlot-White, Muscat Canelli, Barolo-Red, Red-Muscadine, Muscadine-White, Niagara-White-White Carlos, Carlos Red, Red-Frontenac, Leon Millot.
As well us found some wines from traditional method and assemblies Red white wines, Meritage wines and Bay like Blueberry-Wine, Wine-Raspberry, Strawberry-Wine, Wine-Peach, Cranberry-Wine, Wine-Blackberry Apple Wine and fortified wines like ports.
True wine region, North-Carolina produces wine from many fruits which gives a production of dry and sweet wines. Most dry wines are from grape varietals while sweet wines are from fruits.
The varied topography, mountains across the Piedmont, offers variety, soil structures that provide many opportunities for producers to create new surprising wines grown locally.
Heart of the wine region in North Carolina
The Yadkin Valley extends in seven regions in north western of North-Carolina, encompassing an area of ​​about (5666 km2) in the Yadkin River Valley.
Includes counties of Wilkes, Surry, Yadkin, and parts of Davie county, Davidson, Forsyth and Stokes.
It is located in the Piedmont and the foothills of Blue Ridge Mountains.
The area was long a tobacco-growing region, some contractors, and tobacco farmers have turned to wine making today.
In the past three decades, the wine grape research to adapt these to the climate, and soil, including organizations like Surry Community College, which served as a community resource for the wine-growing industry, offering programs certificate and diploma in viticulture and oenology.
Since 2003 the wine growers of region have obtained permission to bottle wines with a label indicating that the wine came from the Yadkin Valley
The superb combination of sun, soil and soul of wine-makers valleys gives recognition and unique features for these wines, with a number of wine producers today that continues to increase.
Every year festivals are an opportunity for wine lovers to come to the area and enjoyed the wineries and vineyards along the wine route that are naturally open to the public for a visit accompanied by wineries and vineyards, tasting and sales of their products.
With warm temperatures this picturesque region of North Carolina is a blank canvas waiting for you to create the perfect getaway, and from a hike in the mountains.
B & Bs, hotels and other lodging and restaurants, antique shops, art galleries, and wineries visits are selected to enhance your visit to the Yadkin Valley.