Mississippi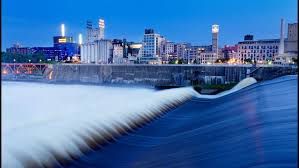 Mississippi
Located in the southern United States, on the Gulf of Mexico, the Mississippi is a flat land, except for some hilly areas, there is a region of low alluvial and wetlands. Only in the North East it exceeds 250 m, bordering the Gulf of Mexico, its coast is flat and sandy
The name "Mississippi" is derived from two words in the language of Chippewa Natives "mici" (large) and zibi (river). Mississippi "Father of Waters"
State of the southern United States. It is bordered to the North-West by Louisiana and Arkansas to the north by Tennessee, on the east by Alabama and south by the Gulf of Mexico and the Pearl River, which forms part of the border Mississippi and Louisiana, other rivers are: the Mississippi River, and its tributaries: Big Black River The Yazoo River The Pascagoula River The Tombigbee River, a tributary of the Mobile River.
Poor and agricultural states, Mississippi operates many natural resources such as corn, sugar cane, soybeans and wheat, and also the third producer of cotton in the United States and some large deposits of oil.
The Native American living in Mississippi was mainly Chickasaws and Choctaws with Muskogee's languages ​​and some minority Natchez, Yazoo and Biloxi. Choctaws are known in France mainly through their leader Pushmataha, who, with his friend Louis LeFleur of French origin, were the US allies in the war in February 1812.
In the beginning: agricultural civilization with a large rural population in villages surrounded by palisades, with rows of houses with log walls smeared with mud and thatched
Introduction of more productive corn plants can sometimes two crops in sheltered areas. With growing corn are grown hazel, sunflower, beans and squash.
Tourists can discover the National Forests are an opportunity for the practice of fishing, hiking biking, horseback riding, boating while observing the local wildlife.
Without forgetting some cruises on the legendary river Mississippi, or it is easy to pick from at Greenville, and Natchez or Tunica, the time of a dinner with the flavors of southern cooking on board the American Queen, the world's largest paddle boat, from Beale Street Landing in the heart of Memphis, back in time in the deep south with his music what the blues, with Clarksdale for capital.
If you prefer walks by the sea, the Gulf Coast of Mexico between Mississippi, Louisiana, and Florida offers 41 km of beaches dotted with resorts full of charm in a retro and casual atmosphere, side by side with small fisherman villages, refuge from local artists.
With a nod, for unique southern kitchen, which offers the opportunity, to taste the state specialty, "fried catfish", but also many dishes made in the luggage of Mexican migrants, or "Hushpuppies" family donut, or delicious "mud cakes", small chocolate fondants. The kitchen is part of people story from Mississippi County or every festival is an opportunity to taste traditional dishes.