Wisconsin Tourism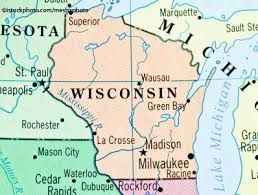 Wisconsin Tourism
Wisconsin: in Native American means where there is grass
Wisconsin is a state in the US Midwest surrounded to the north by Lake Superior and Michigan, to the east by Lake Michigan, to the south by Illinois and west by Iowa and Minnesota.
With for capital the city of Madison and Milwaukee for the more largest city
Located atop of the Midwest, it is bordered by some huge lakes such as Lake Superior and Lake Michigan.
With its fertile land bordering its large lakes, it is one of the leading agricultural regions of United Sate .It is particularly green, making this state an ideal location for outdoor holidays with family.
This differentiates this region from the rest of the country by the fact that it was first colonized by German, Scandinavian and Swiss.
Its tourist attractions are based both on nature, culture and a fascinating historical heritage.
Tourism activity it is not limited to the wineries, Wisconsin also has many other cultural assets, natural and historic: as the Milwaukee Art Center, a museum of natural sciences, the Lizard Mound State Park (Native Americans tumuli), the old Wade House (former diligence) of Greenbush, or the old World Wisconsin, outdoor museum with some farms built by German migrants.
Are tourism is a cultural tourism and attracted by the Eco tourism with its lakes.
That is making this state an ideal place for some families' holidays with provisions for boating, hiking, camping and fishing. Throughout the Lake Superior discover the Door Peninsul, a region dotted with seaside resorts, beaches, small fishing ports and recreational areas.
Ideal for family vacations you can also spend a stay in the area of ​​Wisconsin Dells. Or occupant ballast state you will also discover a wide plateau nearly to 603 meters with Mount Arvon the plain of Lake Michigan created by the ice age.
The state is crossed by the Mississippi River and its tributaries, Wisconsin River and St. Croix River,
Are wet climate is continental and rough with poor soils, covering nearly half of its territory the forest is composed of oak, fir, pine, birch and maple , consist of splendid colors, allowing pleasant walks in summer and winter through landscapes of great sweetness.
The Wealth of its fertile land, make Wisconsin one of the first agricultural regions: cereals, potatoes, soybeans, tobacco, fruits and vegetables, but also pig and mink, dairy products, without forgetting the logging so it is dotted with innumerable villages or the diversity of American ethnic heritage is reflected in a festival of tastes in its gastronomy which is Italian, Irish, Polish or African American.
Do not waver in your chance to stay in this area or the beauty of these landscapes reflect somewhere the European Alps with its lakes and its countryside.